So, you've decided to build a pool table!
Making your own billiards table is one of the most satisfying things you'll ever do, if you get it right. Nothing is more rewarding than sinking balls on something you put together from scratch.
There are other benefits too. The table will be easier to maintain, because you'll know exactly how everything is put together, if you ever need to replace the felt for example. Plus, it'll be much cheaper than buying a good pre-built table.
However, building a billiards table is by no means easy. You'll need decent woodworking skills, and a well-equipped workshop to get things done right. This isn't the sort of project you can do with a saw and a few nails.
In this tutorial, we'll outline a basic guide to building your own pool table. There are actually many different ways of doing this, depending on how you'd like it to look, whether you'll be using slate for the surface, and how big you'd like the table to be.
Things you'll need
Here's a comprehensive list of tools, materials and machinery you'll need to make a top-quality pool table. You may be able to get away with less if you go for a slightly simpler design than the one we're outlining.
A workshop. At a minimum, you should have a table saw and a joiner/router table, depending on how you are making your legs. You'll also need safety gear, including goggles and gloves (especially when dealing with sharp wood).
Lumber – we'll discuss the specifics as we go.
Veneer (optional).
Steel brackets/screws (optional).
Wood glue.
Varnish.
Polyurethane finisher.
Bolts – for attaching the rails.
Portable clamps.
A straight-edge clamp.
A level.
A drill.
An electric sander.
A mallet.
Shims, if using slate.
Razor blade.
A staple gun (to attach the felt).
A small jigsaw (or something else you can use to cut out the pockets if using MDF).
Tape measure.
Pool table pockets.
Pool table cushion end facings.
Under-rail plates (optional, depending on design).
Your preferred design/sketching program, like FreeCAD.
Getting ready
First things first, make a design for your pool table. You can use pen/paper or a 3D modeling computer program.
When figuring out the dimensions for your table, consider the following:
Regulation table size is 9′ long by 4.5′ wide, with a 100″ by 50″ playing surface (bumper to bumper). Common smaller varieties are 8′ by 4′ (92″ by 46″ playing area) or 7′ by 3.5′ (76″ by 38″ playing area). The important thing is that the length:width ratio is 2:1.
Choose the size most appropriate to your room. Ideally, you want the room to be at least 7′ longer and 7′ wider than the table. Meaning, you have at least 3.5′ of room on each of the four sides.
The height of the table should be between 29″ and 31″ from the ground to the actual playing surface.
Now you need to choose a material for your surface.
Pro tables use slate – either in one piece or three pieces. This material is extremely heavy (which is why it's normally best to get three separate pieces) and can be quite expensive, especially when you consider what it costs to ship. However, it provides a more authentic playing surface, which is why people use it.
The other, much easier and cheaper option is to use medium-density fiberboard (MDF). This material will be much easier to work with, but won't play quite as well as slate. You'll need to replace it every few years, especially if the table is exposed to humid conditions.
Obviously, you need to check and ensure that your table is as level as possible from the moment you start the build. Once the frame is on, there is very little you can do, other than sanding down the legs or using shims. It's important to get everything right from the start to avoid leaving the finished product sloping.
Making the legs
As you're designing or building a custom pool table, the first thing to consider is the four legs.
You have three options here, depending on your surface, skill level, and table size.
Mill your own legs from large pieces of maple or another hardwood. You'll need to ensure that the leg runs parallel to the grain of the lumber.
Craft legs from a number of smaller pieces of wood. You would do this by creating an L-shaped frame using lumber boards (2 by 10s for instance) and then gluing more lumber to the inside to make up the bulk of the leg.
Buy your own legs.
Remember, your legs need to be strong, and they will provide the basis for the table being flat. If a single one is off, this will result in an uneven playing surface.
To help avoid such issues, it's a good idea to use your wood immediately after buying it, to avoid giving it the chance to warp.
It's up to you how you want to style the legs. Typically, if you make your own laminated ones you want them to taper to a point on the inside (with the sharpest point at the feet). This avoids the legs looking too blocky.
Making the frame
Your legs will then attach to a frame, onto which your surface will sit (with another subframe in between, if this makes things easier).
This frame should essentially look like a number of boxes, designed to provide even support to your surface material.
The most important thing about this frame is that it (or the sub-frame) will cover the areas where your surface screw holes will be. Normally, if you buy slate there will be pre-drilled holes, so you'll have to check before buying where they're located. Your frame may have more/thicker/differently-placed struts than the ones shown in the diagram below. You may also like to use thicker wood, especially if you're not going to be using a sub-frame.
This diagram offers a bird's-eye view, meaning the height of the box isn't shown. It should be about 10-12″ tall, depending on how long your legs will be.
Once you've got a diagram done, you can cut your wood to size and begin cutting the dados (the trench slots you use to joint the wood).
Sand down any rough edges, then test to make sure that everything fits perfectly and to ensure that the each and every dado is exactly the right size.
Now you can grab your glue. There's a few ways to go about this, but the best way is to get a friend or two to help out, to ensure that everything is square before the glue begins to dry. Use clamps to keep the entire ensemble together as the wood glue dries.
Alternatively, you can use brackets and screws to join the wood, if you feel like you'd ever need to disassemble the table completely. This will take more time but helps to ensure that everything is in exactly the right place.
Attaching the legs to the frame
Before getting the legs ready to attach to the actual table, finish them off with varnish and/or veneer, depending on the look you're going for. It'll be much harder to finish off the legs once they're bolted in place. Once you've applied enough coats and the finish has dried, lock it in with a coat of clear polyurethane.
Now you can begin installing the legs. If you've made your legs with an inner slot for the frame to sit on, simply place each leg under the table, slotting it into the correct corner, and attach it with bolts. Use the sturdiest screws you can find – 3-5 per leg should do the job. Have one going straight down into the leg, and one or two securing it from each side.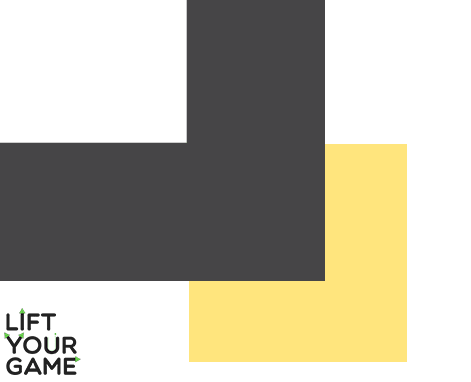 This is a top-down view. If we rotate to a horizontal view, the surface should be perfectly flat – the two pieces of wood should sit flush. The extrusion will be covered by our rails or sub-frame.
Alternatively, with pre-bought or vertical legs, you'll have to place the frame on top of the actual leg, which may require that the corners have a little more bulk to them.
Installing the sub-frame
At this point you can add an extra bit of height to the table (and stability to the surface) by installing a sub-frame. It should go over the edges (covering the legs) and the main struts – ultimately, this is what the slate or MDF will be resting on.
If you choose not to install a sub-frame, that's fine, but your legs might have to be a bit longer. You'll also have to ensure that the actual frame is incredibly sturdy.
Here's what the sub-frame should look like – it's shown at 50% opacity, so you can see it over the edges.
Note: at this point, whether you've installed a sub-frame or not, you need to double-check that the table is as level as possible.
Placing the surface
Now you can place your surface on the actual table.
If you're using slate, it should come with an MDF backing which can rest on top of the sub-frame. Slide the pieces into place, and screw them in, being very careful not to split the beams. Then, check (ideally with a machine leveler) if the surface is level. If it isn't, you'll need to use hardwood shims to adjust the pieces. This is why having three slabs of slate rather than a big single one makes things much easier. You can fill the seams between the pieces if you like with melted beeswax, but it's not 100% necessary if the slate fits nice and snug as-is.
If you're using MDF or another type of wood, you'll first need to cut the pockets out – this won't be done for you. According to WPA specifications, the opening or "mouth" of the pocket is supposed to be between 4.5″ and 4.625″ wide between the corners of each bumper. You'll need to cut the holes accordingly using a jigsaw since they won't be perfectly rounded. Also consider the shape of the pockets you've chosen and how forgiving you'd like the pockets to play. Once you've cut the holes, you'll need to attach the MDF with screws which will sit flush to the surface. Don't be tempted to use glue – if you ever need to replace the wood (if it warps, for example), screws are much easier to remove.
Making the rails
This is another area where your woodworking skills are going to be put to the test.
Each rail will essentially be made up of four parts.
The rail itself.
The featherstrip, which is a piece of wood sitting in a channel on the actual rail used to pinch the felt into place. You can buy your own, or use something like poplar wood. Note that the featherstrip itself needs to be about 2mm thinner than the groove, otherwise the felt won't have room to get inside it.
The bumper, which is a piece of rubber attached to the inner section of the rail to give it some bounce.
The blind, which is a piece of lumber coming down from the outer edge of the rail, perpendicular to the floor, to hide the underside of the table.
Here's a top-down view of a side rail:
What this view doesn't show is the blind, which comes down at a 90-degree angle from the left-hand edge.
When making the rails, you need to consider the bolt holes you'll be using to attach them to the table, and how the pockets will attach. Most pre-made pockets come with special "ears" which you will need to make a notch for. For the actual rails, you may need under-rail plates for the bolts to ensure a solid attachment and to protect the wood over time.
To glue the rubber bumper onto the felt, you can use contact cement or super glue. It's essential that you get the rubber at the right angle, otherwise the ball won't rebound properly.
As you install it, you'll need to trim the edges off with your razor blade (so that they match the angle of the wood), and then glue on the cushion end facings. They're designed to sit on the edge of the rubber and rail (on the inner edges of the pockets) to prevent the ball hitting solid wood or bouncing inconsistently when it impacts the inside of the pockets.
At this point, you can glue on your blinds, and apply your chosen finisher to the wood to get it looking ready to install.
Once you've got all the bolt holes in the right places. the cushions are on, and you're sure that the playing surface is right, you can felt the rails. This can be a bit tricky – you need to pinch the felt in the featherstrip using your mallet, then pull it down under the rail and staple it into place, ensuring not to cover any of your bolt holes.
Don't attach the rails to the table just yet though – you still need to felt the surface.
Felting the surface
Lay your quality felt on the table, and check both sides for imperfections and dust. If you've got someone willing to help, have each of you hold an end and then shake the felt gently to clear off any hidden dust. You may also want to sweep the slate/MDF to remove anything which could cause the ball to roll inconsistently.
Cut off a small strip of felt to use for the pocket-liners. These pocket-liners cover the outer edges of the slate which the ball drops by as it enters the pocket. They're not strictly necessary, but you'll have to fold the felt down and then cut it to cover this area if you don't use them, which can be a bit tricky.
Attach the pocket-liners (if you're using them) with your super glue, ensuring a clean finish. Cut off any excess with your razor.
Now you can attach the actual felt with your nail gun. No glue is required – this can introduce bumps if done incorrectly. Begin with a side pocket, then do the two corner pockets on that side. Then do the rest of the edge on that side. Repeat the process on the other side, then do the two short sides. Use plenty of staples, and remember to pull the felt taught for the second, third, and fourth sides you do. Ensure that there's an even amount of felt overhanging all four sides before doing the first pocket.
If you chose to use separate pocket-liners as opposed to folding the felt down, you can make a simple cut along the curve as the pocket drops off. However, if you're looking to fold the felt down, you'll need to make five or so vertical cuts on the excess felt, and then staple each piece for a flush finish.
Cut holes in your fabric for the rail bolts, using the bolt holes in the slate as a guide.
Finishing touches
First, bolt on your rails – this thing should be beginning to look like a pool table now!
Then, attach your pockets – plug the ears into the gaps you made for them, and screw them in.
The final thing to do is mark your lines. If you'd like to keep things simple, you can simply place two specially-made pool table spots down the center line of the table at each end.
On 7′ tables, they should be 19 1/2″ from each end.
On 8′ tables, they should be 22″ from each end.
On 9′ tables, they should be 25″ from each end.
View on Amazon
You can then draw a balk line parallel to the balk cushion if you wish, but it's not strictly necessary. Use string, attached to the rails with tape, to ensure a straight line. Double and triple check your measurements with a ruler, then mark the line with your ruler and a black felt tip pen. You can use chalk to make a practice line if you like.
Conclusion
If you're just looking for a fairly basic pool table, like a table-top one, it is possible to modify this method a little bit.
For example, you could just make the frame, use an MDF surface, buy pre-built rails (if you can find them) and then place it on an existing table to make things easier.
Nothing beats the satisfaction of building your own full-fledged 9′ table though. If you've got the woodworking skills (and workshop to match), it's a project that's definitely worth trying. Don't forget to get some appropriate pool table lighting to show your work at its best.
Got any questions? Drop us a comment below and we'll respond within 24 hours!